Q: What do Princess RiRI and I have in common?…
A: A minor obsession with all things "birthday cake" and "cake batter" flavored:
Chex Funfetti Cake Batter Buddies, Cake Batter Sprinkle Bark, Birthday Cake Batter Popcorn, Cake Batter Rice Crispy Treats, Cake Batter Pancakes
Pinnacle cake flavor vodka + diet Dr. Pepper = magic
Which brings us to why I was SO excited when I heard the remix of Rihanna's new song "Birthday Cake":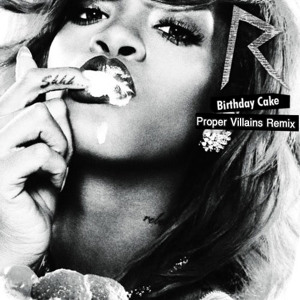 Maybe Princess RiRi and I can share a bag of these together?????:
Download Rihanna- "Birthday Cake"
Other party favors for today:
Download Louis La Roche – "Untrue"
Download Easy Does It – "Pocket Full Of Change"
Last BUT NOT LEAST: Sammy Adam's "Only One" doesn't come out till May 8th… but shh…
I thought he went off the grid. Guess not. Anyways, this track reminds me a lot of 3OH!3, butl like… good.
-Hugs, kisses, & katnip